Hello! You've reached 1-900-Very-Famous...
Dear General Contractors,
I wish they'd soundtrack one of those Instagram pony videos to "What Is Love"!
Love,
VF
🧡 The Very Famous Five 🧡
1. Molly Soda wrote about the online aesthetic of "girl clutter" — the candles, throw pillows, scarves, haphazardly pinned up art, etc that exists in a sort of opposition to all the clean, smooth daily routine videos we've become accustomed to — but is also its own version of curation. This was cool to read because I've been thinking a lot about messy bedrooms lately and the intimacy of knowing the context of someone's bedroom mess versus seeing it drifting contextless shared from Flickr to an account maybe something like this one.
From Molly's post:
The highly aestheticized performance of routine online can also incite a different type of performance: the refusal. For every morning routine video, there is a response that rejects the ritual altogether. We see a woman on TikTok sitting in her bathtub, pouring vodka into a pint of ice cream. Another video shows a woman in bed at 2:30pm, there's an open wine bottle on her nightstand, she's eating cookies for breakfast, "but hey, they were gluten free." 
2. "Into the Sparkly Heart of Zazzle's Font War" — Heather Tal Murphy wrote for Slate about a typographer who created (what turned out to be) an extremely popular, swashy wedding invite font and is now claiming that Zazzle stole it from her. What really made this article for me, though, was the opening scene of Vivian Dye the "golf ball queen" who described her Zazzle strategy as "Elizabeth Taylor on the beach".
"I call it 'Elizabeth Taylor on the beach' because she used to attract men for a cousin of hers," said Dye, referring to a plotline from an old movie. Even if customers didn't fancy her Liz, a monogrammed golf ball covered with rose-colored sparkles drew users to her store, where she offered them customized pickleball paddles, shower curtains, and other golf balls."
3. This week, I am absolutely captivated by the podcast Girls Next Level where former Girls Next Door stars Holly Madison and Bridget Marquardt are basically telling a chronological, behind-the-scenes history of being a playmate. I do not generally listen to podcasts about TV shows — and while I love Girls Next Door, I'm not voracious about it — but I am simply hanging on every word of this show.
It just has a je ne sais quoi that I think is due to a few things: it feels like they're processing the surreal era of living with Hugh Hefner in real time, and it also doesn't feel like they're trying to be too clean/PRish in talking about these things. They're just telling the story of how it was for them. Both the shitty parts (Hugh Hefner's mysterious supply of quaaludes he would offer) and the fun parts are discussed, and the most entertaining moments, for me, lie in the strange little details. At one point, Bridget wonders who made the pink flannel pajamas they wore and asks the audience, "If anyone knows who manufactured those, let me know!"
4. 🐚🧺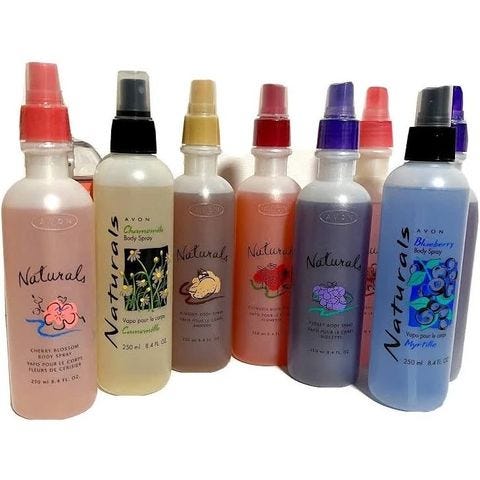 5. The Local Woman —> This week she is: making a cameo in the movie Missing, transforming her life after years of addiction, using her front desk receptionist position at Rodeway Inn to help her hometown of Selma, Alabama, after a tornado devastated it, trying ketamine to help treat depression, and winning the gold medal at the Toyota Material Handling Group Global Skills Competition after years of working on the assembly line at Toyota.
🧡 Blingee Museum Entry of the Week: "Pizzo, Calabria, Italy." by Glorialanni99 🧡